As she was enjoying a bicycle ride with her husband, she got swarmed by bees.
Going on a trip rhymes with pleasure. Although we want to make the most of these trips, unexpected incidents may occur and taint our positive experience. Our medical emergency coverage helps you be ready to tackle the unexpected.
Most of the time, we don't take the time to do things we love because we're overwhelmed by our routine. Holidays are usually an excellent excuse to rekindle with activities we love. Whether we like it or not, these activities may represent a risk, so before leaving, make sure you have good coverage when it comes to medical emergency protection.
It may seem far-fetched to think about the risks you are open to, but Mrs. L's story proves the relevance of purchasing travel insurance that suits your needs. As she was enjoying a bicycle ride with her husband, she got swarmed by bees. Mrs. L was rushed to the hospital. This unexpected incident ultimately forced her to be hospitalized and intubated. An artificial respirator helped her breathe. After a stay of five days at the hospital, she was stable enough to be brought back to Canada by helicopter.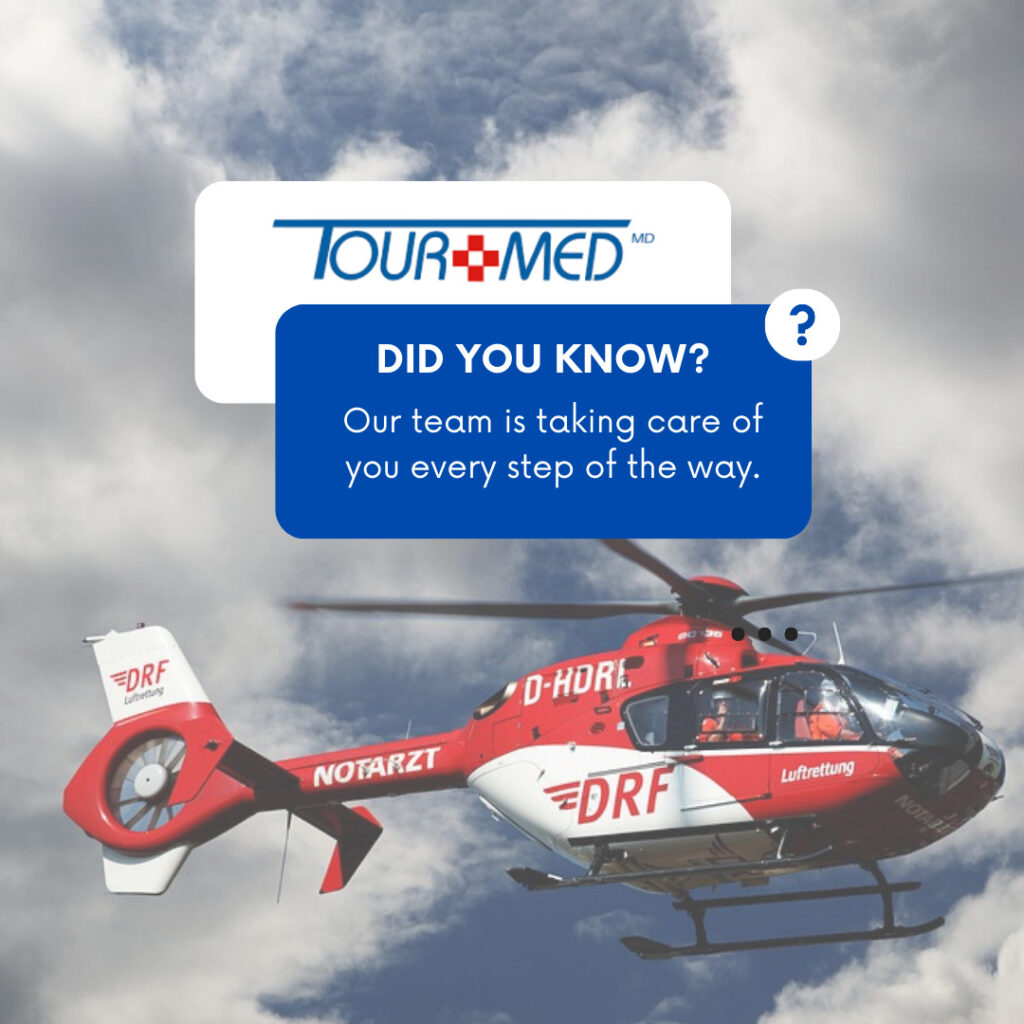 Mrs. L's treatments quickly added up and lead to a claim costing more than US $165 000. This is a substantial amount that could have seriously affected her financial health.
Throughout this misadventure, our team supported her. From beginning to end!
Thanks to the emergency medical coverage she had taken out, she was not forced to pay this notable claim. Our medical assistance team managed the hospitalization and the emergency return to Canada. For its part, the claims team facilitated payment by requesting and collecting Mrs. L's medical file from the health establishments abroad.
Accidents can occur at any time of the day. Trips are no exception! The ideal situation is always to have resources you can count on it in case of need. We can't predict the future, but we sure can prepare ourselves for the unexpected.
Having an emergency medical insurance plan is essential for any traveler. Don't hesitate to contact our customer service or your broker for a quote.