COLLECT and COLLECT TOTAL Group Travel Insurance
Who is group travel insurance for?
Employers wishing to provide group travel insurance protections to their employees already covered by an extended health care plan. COLLECT and COLLECT Total protections are offered through Third Party Administrators (often referred to as TPAs).
Coverage
COLLECT group travel insurance offers reliable coverage (up to $5,000,000) in case of a medical emergency while an insured is travelling out of their province of residence, as well as private emergency assistance service, available 24/7, from anywhere in the world.
The COLLECT Total version offers the same benefits as our regular plan, to which we add coverage in case of trip cancellation or interruption, and protection for your baggage and personal effects.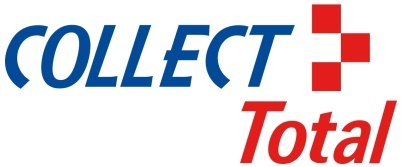 Medical coverage up to CAN $5,000,000
Private emergency medical assistance, available 24/7, from anywhere in the world
Coverage for trip cancellation & interruption (maximum $5,000)
Coverage in case of damaged, lost or stolen baggage (maximum $1,000)
What else do you need to know?
Eligibility conditions apply, such as being covered by the employer's group extended health care plan.
All of our protections include services from Tour+Med Assistance, our emergency assistance team. They are available 24/7, from anywhere in the world.
Your COLLECT or COLLECT Total plan provides a certain number of days for each trip. If one trip is scheduled to be longer, call us at 1-877-344-8398. Our representatives will be pleased to provide top-up coverage, ensuring that your entire trip is covered.
Advice from our experts: Even if your top-up coverage is under a different brand name, future claims will me much easier to manage if your policy is purchased through the same insurer as your initial protection.
FAQs from travellers just like you
COLLECT / COLLECT TOTAL group travel medical insurance provides coverage up to $5,000,000 in the event of a medical emergency during your trip, which includes coverage of COVID-19, if there is no travel advisory of level 3 or 4 for your destination. Coverage is subject to the terms, conditions and limitations of the protection. Terms, conditions and limitations are specified in your travel insurance booklet.
Read the amendment pertaining to group travel insurance (updated on March 10, 2022) for information on cruises, or for details about the Trip Cancellation-Interruption insurance provided in your group plan.
The required information could vary depending on your destination. Presenting your group insurance wallet card will usually be enough, but some areas could ask for more thorough proof. If you are required to present such proof, please write to info@lsvoyage.ca before your departure.